Without a doubt, web space is full of various business, personal, and eCommerce online projects. You do not need to spend a lot of time on the internet to see how impressing the variety is. On the other hand, not all of these websites are popular enough. Have you ever wondered why such a magnificent site comes with a tiny audience? The thing is that not all the website owners know how to develop their projects.
Yes, they do their best to launch a truly beautiful and feature-rich website but forget about its prosperity. Seeing that, today we decided to help our readers with the development of their online business.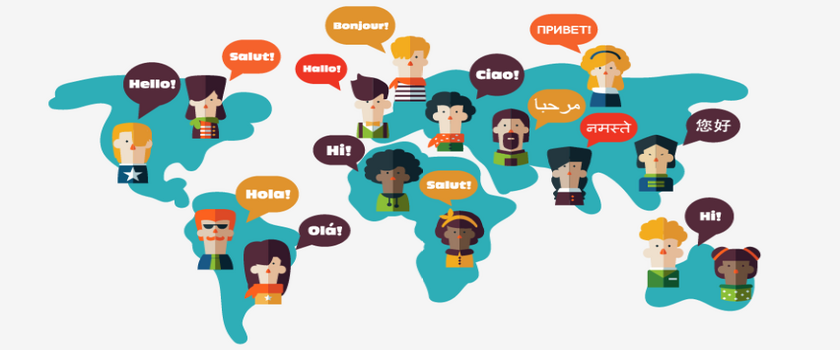 In a word, in this post, we will tell you about the benefits of translating your site into other languages. So, why should your website be in multiple languages? Let's see.
Multilingual Websites and SEO
Before all else, SEO is one of the most important aspects of any website no matter what your business is about. This clever system allows all the well-known search engines index your site significantly. Well, according to the statistics, traffic growth of almost 50% thanks to translation. Sounds too good to be true? Hey, these are not just mare words! Just try translating your project that will surely result in audience growth and better traffic flow. The thing is that a bigger part of the searches Google uses are not conducted in English. What is more, people mostly prefer to view out a website in their native language even if they speak English.
To end with, don't forget that 70% of all the online users do not speak English at all. Also, don't forget that there are over 155 millions of internet users who read right to left. Given these points, don't you think that you need your site to be multilingual? All in all, here is your opportunity to enlarge website's audience and improve its SEO at the same time.
Multilingual Websites and eCommerce
Needless to say, these days eCommerce became the most popular business model. It has a lot of advantages, so both beginners and the skilled sellers manage the stunning online shops to showcase their deal. So, why your store should be multilingual?
At the outset, think about your brand. It is not a secret that the first impression means a lot. Therefore, you have to do your best. How do you think, what is the first action your prospects perform when they hear about the brand? Obviously, they will google it! Seeing that, your website should look classy and professional. Unquestionably, a visually pleasing appearance matters but don't forget about comfort. In the end, such features as a comfortable navigation, eye-friendly fonts, filters, and ability to translate your content will make the customers access your online shop multiple times. To summarize, a professionally built multilingual website will help you to get a great reputation.
Another vital point about eCommerce is shipping. Would you like to sell abroad? Basically, a multilingual site is your chance to enter the global market. The more languages your webshop has, the more customers you will find. Undeniably, you can sell abroad without multilingual site… Still, don't you think that your clients should know all the details of an item, its features, and delivery process? Well, the best thing you can do is to translate the information into the relevant language.
To end with, a top-notch multilingual website can improve your conversion rates. Does your project receive traffic from the customers that do not speak English? In this case, don't hesitate because translation will actually make your rates better.
Multilingual Websites and Conversion
Next to Search Engines Optimization, conversion is the thing you should always remember about. Initially, when it comes to conversion, language is a terrifying wall and not every customer can pass it. Statistics say that more than a half of your site's audience will not want to read something in a second language. It seems to be a hard task, so people will simply leave your site looking for another multilingual project. Why? Well, people usually expect small rest from the internet. Online shopping, reading a blog and things like these are treated as a time to relax after a hard working day. That is why translating your website's content (even if they know English somehow) means work and this is the last action people want when they are relaxed.
All in all, almost 90% of your clients will not buy the products described in a foreign language. Do you know this old rule: 'Can't read, won't buy'? So, it works even when the visitors can read in English. It does because they don't really want to do such a hard work. As a result, these people will not get your items. We can't judge them! Naturally, now you can see so many attention-grabbing websites. A lot of them are multilingual, so don't let your prospects to find a more comfortable alternative. Become this alternative and launching a supreme multilingual website is the first thing you should think about.
Multilingual Websites and Localization
To begin with, you can just open your browser and find an impressing amount of various tools to translate your website. To say more, they are not expensive, so anyone can effort translating their online project. Still, we would not recommend you to use these tools in case your website has more than just monosyllabic sentences. Why? Without a doubt, you work a lot to create unique content. The thing is that these simple translation tools will make your texts less readable. Some of them will be translated incorrectly when others will not make sense at all. So, what should you do?
Needless to say, you can use the services of the professional translators that will localize the content of your site. On the other hand, you can make a discovery of your potential customers' culture and do everything by yourself. Honestly speaking, today website localization is more than a word-for-word translation. With it, you literally modify every piece of your project: its structure, its pictures, and, of course, its texts. To make a long story short, a thoroughly made localization will help you to get a website, which is suitable for a target market. We all know how call-to-action buttons work. Thus, let's say that smartly organized site localization is your huge call-to-action button. Given these points, don't you want your online project to be a trustworthy one?
Multilingual Websites and Ready-made Templates
To end up with, we have something special for you. As you may know, there are many companies that offer to buy their website templates. Still, not all the products are qualitative enough to be used for your business or personal online project. For these simple reasons, we have found for you these hi-res multilingual WordPress themes. All of them are SEO-friendly, feature-rich, and extremely responsive.
Furthermore, they allow you to translate website's content in several languages and do it without a hitch. What is more, these top-notch WordPress themes are also multicurrency, which means that now you can set the prices and accept the payments in multiple currencies. Actually, there are a lot of cool, stylish, and must-have functions these themes contain. Thus, we suggest you view out their details. Below you can see several handy multilingual WordPress themes we have found for you.
So, these were all the facts we have for you today. We hope that this post was helpful for you and soon you will increase your audience thanks to translation options.
Finally, don't hesitate to share your opinion with us. What do you think about the multilingual websites? Is it important to translate your online project in multiple languages? Being a customer, how often do you buy something online when the shop is not in your native language?