Tata Play Fiber which recently changed its name to Tata Sky Broadband is now offering a free plan to its users. You can get Tata Play Fiber's Rs 1150 plan for free for one month. Users can get a free plan under the company's new 'Try and Buy' scheme, which allows them to test the service quality before purchasing a connection. 
Tata Play Fiber Free Plan Detail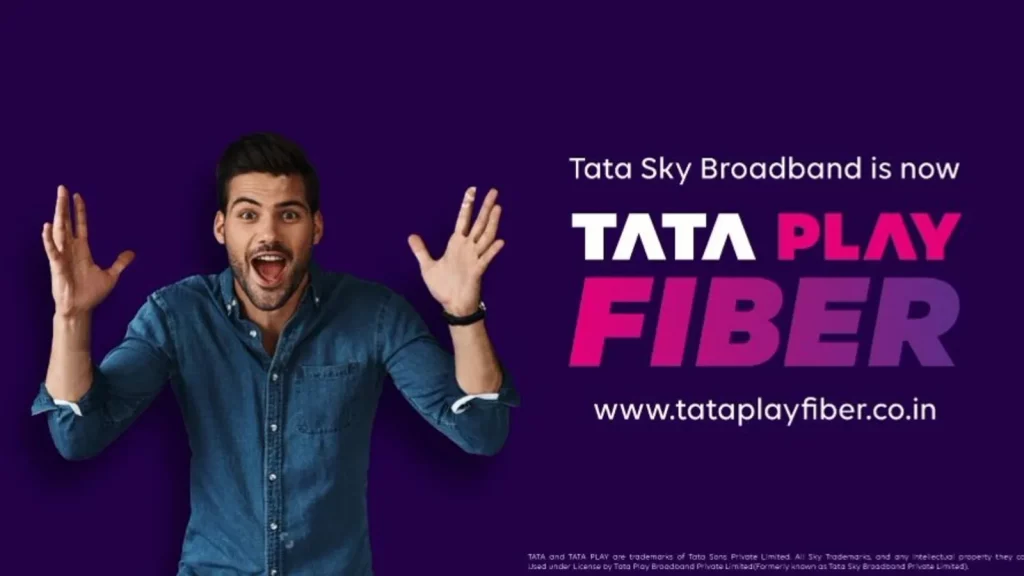 Tata Play Fiber's 'Try and Buy' scheme is available only in select areas of the country, such as New Delhi, Bengaluru, Chennai, Greater Noida, Mumbai, and a few more. But those who want to take advantage of this offer need to be a little careful or else they may lose up to Rs 1000.
Tata Play Fiber plan is priced at Rs 1,150, this plan offers a high-speed internet connection of 200 Mbps download and upload speed. However, new customers can get this offer for free. If you are not subscribed to Tata Play, you can avail of this offer for free but for this, you need to make a security deposit of ₹ 1,500. 
How to get Tata Play Fiber free plan?
If Tata Play Fiber users want a 200 Mbps package for free, they will have to pay Rs 1,150. Under the trial plan, users will get 1000GB of high-speed data. You need to note here that to be eligible to get a refund from Tata Play you have to close the connection on or before the 30th day of subscription. During this period, Tata Play Fiber will also provide free landline connections to the customers.
If you do this mistake then you will lose up to 1000 rupees,
then what if you do not cancel the plan within 30 days? If you cancel the connection after 30 days of service, you will lose Rs 500 which will be deducted from your security of Rs 1500.