Adsense is one on the most important network to make money for bloggers by showing ads on blog. Adsense pays a lot to bloggers per click and for that you need good traffic also because not every person will click on your ads.
Adsense is best but you need to get approved from their hard reviews, You can only show ads if your site is approved otherwise either you have to use other's adsense account or you have to stop thinking about adsense.
Fact : 50% of clicks on banners from mobiles are accidental
How to get google adsense approval?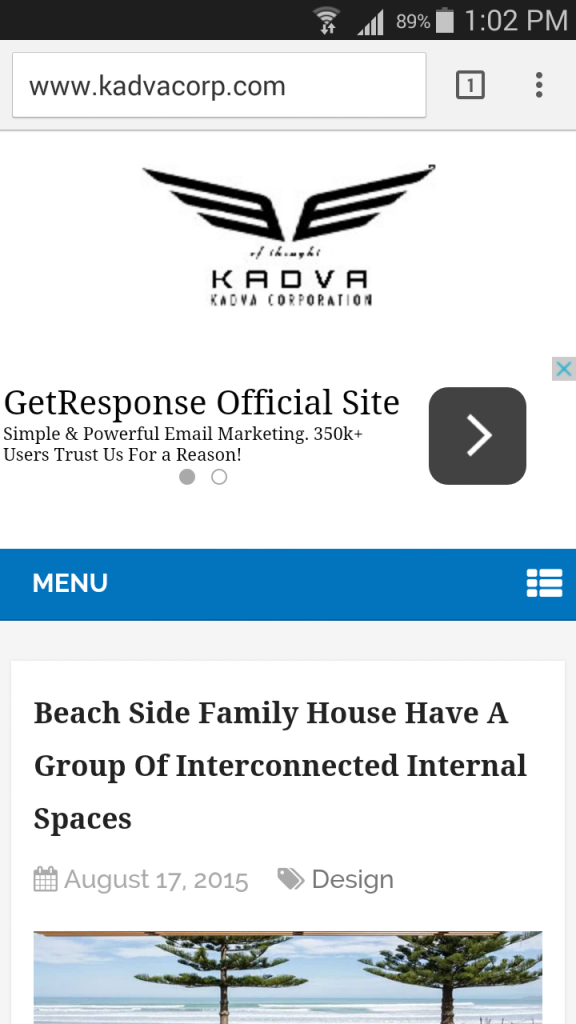 Today I will give you tips and techniques by which I got adsense approval on 2 days old blog which was containing only 4 articles and those 4 articles where also copied from my other blog. I posted them in one day and applied on same day. I got mail from adsense after few hours and my application was approved. Next thing I need to do is to place ad codes and then another review will be done! You will also like to read How i made 5000+ backlinks in 30 days for event blog.
Hurrey, I got approval in 2nd review also but it took 2 days and I got approval in 2 days with 2 days old blog and 4 copied articles. I know you want to know that how I did and I am going to show you whole scene from A to Z. To make this interesting, I am process into steps…
1. Selected the best and Themes Schema Theme
I selected WP platform because by using free/Paid hosting services, I would get many down times which is will not be good to apply for adsense. Finally I selected schema WP template which looks best and professional without any fancy stuff in it. You can see Demo of Schema theme or you can Download it also because its free.

Schema is also a best and responsive theme so another reason to select this this was it was responsive and can be used on any niche. Not only scheme but there are many professional looking WordPress templates that can be applied which google adsense likes.
2. Select Best HQ and long articles
Google adsense loves content so i selected 4 articles that were long in size. I think they all were about 800+ words long. I posted them all in same day with 1 relevant image and they i published them. So, as a tip you have to write long articles to get adsense approval.
[bctt tweet="Sites containing only embedded videos from youtube will not be approved by google adsense.."]
If you have video site in which you embed youtube videos and show them to your audience without posting any content then your site will not be approved. One more thing which was remaining to do is to increase the description of article on the homepage.
Description of article here means the first part of the article which is shown in the blog timeline. As google loves content, I increased number of words on homepage by increasing the description of the article on hoomepage. It was about 400-450 and i changed it to 600 or 650. So, before applying to adsense, make sure that you have more content on your site.
3. Next thing was formatting of site
Yes, this is one of the most important for adsense and I marked this. Site was new born and there were no widgets on sidebar so what i did is i added one popular post widget on sidebar, To increase some text on homepage as well as other pages, I selected image,some excerpt and link of the post which can be seen in popular post widget on sidebar.
[bctt tweet="Better formatting of site helps in getting adsense approved"]
I also added search box in sidebar and moved it at the top of sidebar. One more thing was there in sidebar which was facebook like box. I also added Google+ badge of my profile in sidebar. So, As a tip, you must have best format of the site and site must be easily navigated.
4. Added some important pages
Yeah, before applying for adsense, there are some pages that is to be added in site. They are Contact us, About us, Disclaimer and also Privacy policy which is more important. You must have this pages on your site before applying for adsense approval.
Now it is not hard to create that pages because there are online sites by which you can create privacy policy page for free like www.freeprivacypolicy.com. You can create privacy policy page for your site for free using this tool. You just have to give simple answers of questions and your page will be ready. Just you have to copy and paste that page.
Finally after doing this much work that consumed 2-3 hours, I applied for adsense and this time I got approval in first try. I shared this with you all so that you also can get google adsense approval. Just need to follow all this things. I recommend you to have 1500+ words on homepage so that it will look like site is genuine and also google adsense love content so there are more chances to get approved.
I tried this things on 3-4 more sites and all time i got approval in first try. So, follow this steps and get approval.
Conclusion: This techniques really works and I experienced this. I applied this one 1 friend's site,1 event blog and 1 client's site and all time this worked. If you like this technique then I think you will share it and also if you have any question in your mind then i have comment box in which you can ask me question and if you want to just say thanks for this case study, you can comment down.