If you or your business have a website, then you'll probably know how hard it can be to increase your rankings. Writing excellent content is a start, but in order to get recognised by Google, you need to have plenty of high-quality backlinks.
Why Backlink Building Is So Important For Your Website's Rankings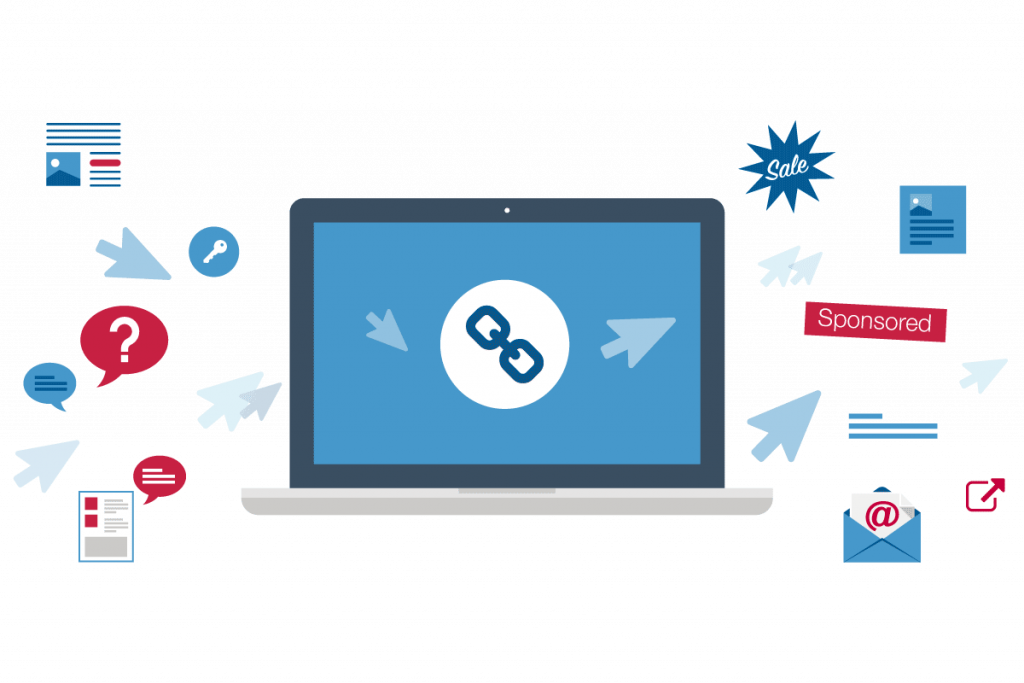 Google uses these backlinks to judge many things about your site, such as its authority, trust, topic, and overall importance. By building more backlinks to your website, you will naturally see an increase in your rankings.
It might sound as simple, but in reality, it's a lot more complicated. Getting any random backlink for your website is not ideal and can often damage your rankings instead. In order to increase your rankings, you need to stick to quality backlinks that are relevant to your website.
To help you on your backlink building journey, we've put together an excellent guide that covers everything you need to know. From where to find backlinks to how to make sure they are suitable for your wesbite, we've got everything covered.
Now before we start, let's take a look at the technical details as to why backlinks are so important in the first place.
Why Backlinks Are So Important
Ever since the dawn of Google, search engines have put an increasingly large emphasis on backlinks to a website. Not only do these backlinks make your site easier to find and crawl, but they also help search engines understand what your website is about. Think about it, if your website is an online store and a shopping website links to you with the text "online store", then Google probably already knows you're some kind of online store.
It's these backlinks (with the right text) that help increase your overall site authority and individual rankings. According to a study by SEMRush, although on page factors are starting to take over such as time on site and bounce rate, backlinks are still very important. They're certainly the most important off page ranking factor, and therefore you should be focusing on building quality backlinks to your site.
But what exactly makes a good backlink? Should you just get as many as you can, or is quality always better than quantity?
What to Look For In a Backlink
When it comes to finding backlinks for your website, it's important to note that quality is ALWAYS better than quantity. Having a super high-quality backlink from a relevant and trusted website can often make up for 20 or more random links from low-quality websites. Getting high-quality links might require a bit more effort, but you'll always see your rankings increase every time you get one.
To make sure your backlinks are of the highest quality, here are a few things you should check when looking for backlinks.
Lots of Referring Domains
The first thing you'll want to check on your potential link is the amount of referring domains that are going to the domain and the individual page. As a rule of thumb, the more referring domains the stronger the backlink will be. Why? Because if each domain is pointing link juice to the page where you're going to get your backlink, then the chances are Google will view it as much stronger.
Compare this to a page with 0 referring domains, and you're basically relying on the link juice from the overall domain. This means when you get the backlink you might not even notice an increase in your rankings.
Relevant To Your Website
The second most important guideline when finding backlinks for your website is that they have to be relevant. Google HATES websites that manipulate their backlinks in order to increase their rankings, and they're forever cracking down on website that do so. Imagine your website is about all about animals but you have lots of links from gaming, shopping and politics websites. Google is going to have a hard time understanding what your website is about. This means it will most likely put less authority on your website which will result in you not ranking as highly on certain keywords.
If you want to dominate the SERP results, then you need to make sure your backlinks are relevant to your niche and industry. By making sure your backlinks are relevant, this helps build up trust with Google which in return makes your site stronger.
Majestic Topic Flow
A good way to make sure the potential backlinks you are looking at are relevant is to use a tool like Majestic to check the topic flow. If all the backlinks pointing to a certain domain or page are related to your website's topic, then Google is going to give you bonus points. Compare this to if it's completely unrelated and there's a good chance Google could even penalise you.
How to Find Quality Backlinks
Now you know what to look for when picking your backlinks, how exactly do you find them in the first place? Although there are literally hundreds of different ways, some of the most popular ways are:
Help A Reporter
On the surface, public relations might seem like a more traditional marketing method, but the truth is that it can be used to bring in tons of guest posts. If it can be used to get press, it can be used to get backlinks; How though?
Signing up for Help A Reporter (HARO) is a good way to start. All you have to do is state which areas you and your company excels in, and then you'll get lists of journalist needs – you can then contact these journalists, and if you have something useful to say, they'll cite you as a source!
Guest Posts
Guest posts are a great way to drive organic traffic to your website as well as increasing your site's authority by getting a relevant backlink. When looking for guest posts, you want to make sure they are from high quality and authoritative websites in your niche. To find sites in your industry that accept guest posts, do a Google search of your niche +"guest post".
Since most websites and blogs have their own dedicated page about guest posting, this will bring back plenty of results. Now you just have to sift through all the results and read their guidelines to determine which are the best quality. Once you've decided, you can email them with your proposal, and hopefully, they'll like it. Then you can write out the full article, send it to them and you'll have your backlink in no time!
Broken Link Building
The internet is littered with 404 pages, and that's no surprise; It's a mass of moving parts, after all. Fortunately, you can profit from the fact that websites constantly move and delete their content.
Error pages hurt user experience, and they make it hard for crawlers to efficiently do their job – because of this, any website owner should be eager to get rid of them. All you have to do is find websites with broken links, determine what the 404 page was originally about, and offer the website one of your own blog pages as a replacement.
If you have the content available then you get a backlink for free – it's essentially a guest post, with far less effort! In fact, you will often have relevant content already written, meaning that broken link building is one of the best ways to get quality backlinks – if done properly!
Resources Pages
Another way to find backlinks from high-quality websites is to search for resources pages in your niche. Using the Google search your niche +"resources" should bring you back plenty of results. Every website that has a resources page full of links should appear. All you have to do now is outreach to them and ask to be included on their list.
Just remember to make sure that there are lots of referring domains pointing to that specific page and that it matches the same industry as your website.
Blog Comments
Finally, one of the oldest backlink building methods in the book is commenting on other websites blogs. Although this is often frowned upon, it's really not a bad thing. As long as your comment isn't spam and brings some value to the table, then it should be allowed. For example if you have a great piece of content on your website and you think it's relevant then sharing the URL in a comment shouldn't be an issue.
Remember to make sure the blog you're commenting on is relevant to your website's niche or else Google could class your blog post comments as spam.
Now you know what to look for in backlinks and how to find them, what are you waiting for? Get out there and start backlink building!