Is there any methods to rank on #1 in Google? Do you optimize your content to get ranked on first page of SERPs? Everyone does, But more than half bloggers fail to get position on first page.
There are many reasons behind it. Might be you are not optimizing article properly or you are not doing keyword research properly.
Methods to rank on #1 page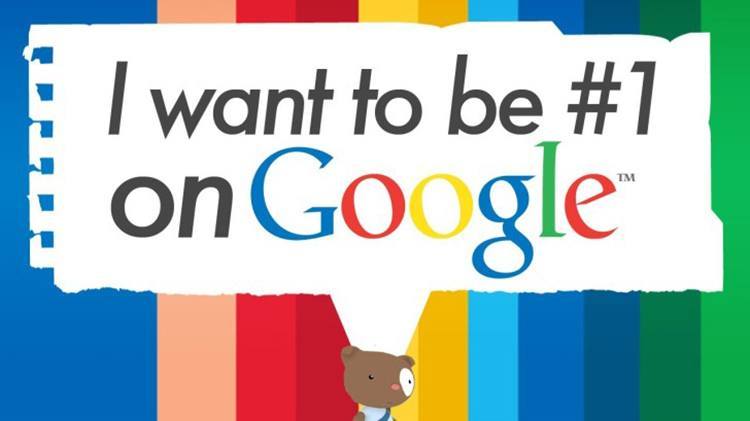 It happens that you don't get rank on the first page, but you get it on second, third, fourth and fifth page. It means that you can improve your article to get rank on the first page.
In this article, I am gonna tell you what you can do to get rank on the first page if you are ranking on second or more pages. It also depends on the competition of keyword so every time if you are expecting good results, you are going wrong.
In some keywords, It is good to rank on even 2-3 pages because competition is very much higher. By using these techniques, you will see improvement as I saw till now. I used this techniques on my sites as well as on my client's sites and these techniques really worked for me.
I use and recommend these techniques to everyone. Now, let me tell you what you can do to improve it to get higher rankings than what you currently have.
1. Keep updating articles
For example, you want to rank on first page for the keyword "visualize behavior of visitor". You wrote an article but got rank on the 3rd page of the google for this keyword.
Now, It's time to get started. Add more and more content in that article and be sure it is relevant to your article. Increasing content in a manner to add more information on that topic. It might be some more techniques to visualize behavior of visitor in this case.
This will help you to improve your rankings. Whenever I've updated an article till now to improve rankings, I did it every time. Every time I got improvement in rankings. Why?
It is because, by updating your article, you are improving quality as well as the quantity of content in your article. Google loves content. You can rank without backlinks but you can't rank without content.
On an average, you will get ranked on #1 with content more than 2416 words in an article. It is not necessary in every case. From below-given image, you can see that how much content you need to to secure position on #1 page.
These stats are for long term keywords and blogs. It is applicable for long term and niche blogs but not applicable for event blogs.
Finally, you need lots of content in article to get higher rankings or rankings on the first page. By increasing content in an article, you will see quick boost in ranking of your blog overnight. Yes, This technique is verified and every time I saw improvement whenever I did.
So, If you are ranking back on second, third or more pages, just add more and more content to that article and you might get rank on the first page. If not, It will improve your rankings a lot at least.
2. Internal linking
What do you get in mind when I say internal linking? Might be making backlinks or exchanging backlinks with other bloggers. If you are thinking same then you are absolutely WRONG!
Do you know the major reason behind ranking of wikipedia? Yes, Wikipedia ranks on almost all keywords that exist. It has 7,900,000,000 Monthly page views without any advertisements. do you know why? Wikipedia gets most traffic from search engine. Wikipedia is using one of the best Organic SEO strategies which is internal linking.
Let me show you one random article on Wikipedia. You will come to know what exactly internal linking is.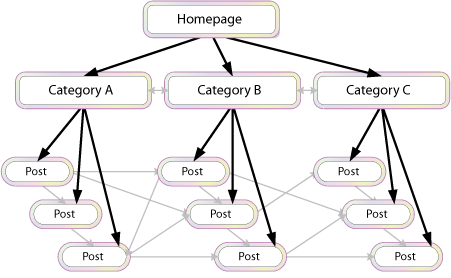 They give follow links to other articles of Wikipedia. Internal links are much more effective than getting links from other blogs. Yes, links from other blogs are also important but You can boost up rankings by internal linking your articles.
I do internal linking every time. From this article also, I gave more than 3 links to other articles on Technowlogy.org. Now It is time to see improvement in ranking of those articles.
Now If you are thinking that how to do this then There are two ways for you.
Interlink while writing article
Use Feedburner to interlink articles
I am gonna explain this both techniques in detail so that you can understand them properly. So, let us start with 1st one.
1. Interlinking while writing article
Whenever you write an article on your WordPress or blogger. If you find some term related to your old article then you can directly link that term with your old article. Like I did this for 2 articles in the beginning of this article just after the Stock photo. Here is it:
But there are some limitations with this Technique. One of the biggest Limitations is You can give a link to old articles, but you can't give links to new articles.
Our second technique is result of smart work ? and It will help you to interlink your articles very easily. Let us see that.
2. Use Feedburner to interlink articles
Any idea about this? I've shared this before now and I am going to share it one more time. First of all, make Feedburner feed for your blog.
Make new feed and then check whether it is showing every article with whole content or not. If it is not showing then Just check Settings–>Reading of your WordPress. From WordPress, you can do settings to show full articles on your feed.
After getting all articles with full content on Feedburner feed, Technical work is Over. Your final Feedburner Feed should look like,
I use a Big image at the starting of the article. So, the structure will be same in Feedburner too! You will have same structure in your Feedburner as you have in your blog.
Be sure you can see all the articles with full content on Feedburner. Now, The real game starts. Now, Press CTRL+F in your browser and in search, Enter the keyword you targeted for any article.
For instance, Keyword is Keyword research and there is one Keyword research guide on my blog. Now, Whenever I will get the word keyword research in Feedburner feed, I will link to my keyword research guide from the article in which I got that keyword.
Similarly, I will give a link to the keyword research guide from every article in which I will find the word keyword research.
By this method, I can give the links to old articles as well as new articles. There are no limitations for this technique except your theme doesn't allow Feedburner to show you full articles.
3. Increase Social media shares and comments
You might think that nothing is going to happen in SERPs by increasing social media shares of any articles. If you are thinking same then you are wrong. Social media shares can improve your rankings a lot.
Just keep sharing your articles through social media and by this way you will get some more traffic as well as some extra shares which will be done by users.
You will surely get improvement in rankings after increasing social media shares.
Do you think that number of comments can affect rankings in Google. It does. More meaningful and beneficial comments you will get, more will be the rankings.
I've experienced the power of the number of good and meaningful comments on technowlogy. Whenever I get more than expected comments, I get more than expected rankings :).
Conclusion: Till now, you were facing the problem by ranking on 2nd,3rd,4th and similar pages but from now, If the keyword is right then you will bang your site on the first page of Google.
These are the verified techniques and you can use them to see quick improvements. If you are facing any type of questions about this topic then you can comment it below. I will solve you each and every question. Share this article with your lovely blogger friends so that if they are facing same problem then they can solve it by taking tips from here.