Amazon Prime Video has announced the launch of a new feature on its app for Indian subscribers. Prime Video Watch Party is a native social viewing experience on desktop that is available for all Prime members at no additional cost to their membership. Using Watch Party, you can watch and interact with your friends while watching your favourite movies and TV shows together. Let's get into a step-by-step guide on how to active the new Watch Party feature on your Prime Video account in India.
Activate Watch Party on Amazon Prime Video India
Step 1: Find a movie or TV show of your choice on the Prime Video website on desktop.
Step 2: Click on the 'Watch Party' button located on the bottom right of the screen. For TV shows, this button can be found on the episode list screen.
Step 3: On this screen, enter the name you want to be addressed as during the watch party. Create the watch party by inviting up to 100 people by sharing the unique link in this tab.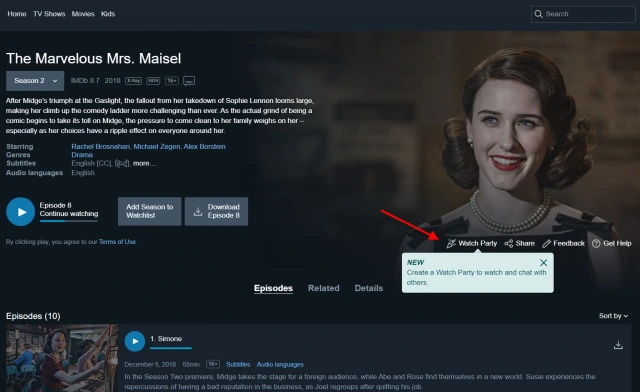 Step 4: Once everyone is ready and in the party, start the movie or TV show for everyone to watch along.
Only the host of the watch party can play, pause, and skip for the entire group to avoid any interruptions during the screening.
Each participant in the call should have an active Prime Video subscription. The Watch Party is available across thousands of titles available in Prime Video's SVOD catalogue including names like Jack Ryan, The Family Man, Borat 2, and more.