If you need to find a good lawyer who will help you manage a dispute or reach a solution to any problem that needs to be handled legally, here is how you choose your best option.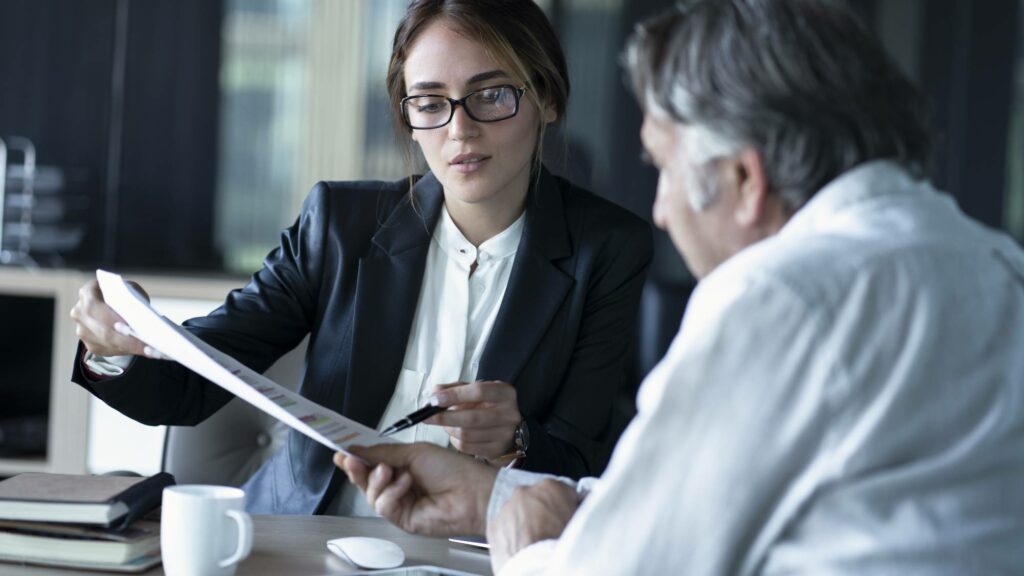 Identify Your Legal Problem and Use a Specialist
The first and most important step is for you to identify what problem you are dealing with and need to tackle legally. There are so many different types of attorneys and they all deal with different types of cases. Not only is this the basic necessity, but also picking up the right lawyer for your case raises your chances of winning the case.
If you are not sure how to choose the adequate lawyer, you can consult your general corporate lawyer who will help you make a calculated decision.
So, you need to assess and identify the issue you are dealing with and the pick a specialist who will help you solve this problem. Having a specialist on your side is beneficial for many different reasons. One of the most important reasons is the fact that a specialist is a lot more familiar with the procedure that needs to be undertaken for your case in particular and also they are more likely to be updated about any changes in the law regarding your case.
Make Sure the Attorney has the Right Experience
When selecting a lawyer for your case, you want to make sure that the lawyer you choose has enough and adequate working experience. You can easily research your options and see who fits your standards the best. The goal is for you to find a lawyer who has a larger track record of success with the type of problem you are dealing with at the moment. The experience allows the lawyers to be quick yet accurate and professional at what they do. Also, the fact that a lawyer has dealt with a similar if not even completely same situation before shows you that they will be able to handle your case adequately.
Expect the Attorney to be a Good Communicator
Think of this process as a team work. While the attorney does lead the main word, it is important that the lawyer is a good listener and knows how to communicate well with their clients. You should be able to communicate your interests and wishes clearly and be heard loud and clear by the lawyer. A good lawyer looks into the best interest of their client and makes sure to always simplify and explain each step of the process so that you know what is going on at all times. The communication really is the key here.
Consider the Attorney's Professionalism
Another important factor is the attorney's professionalism and overall approach to their work. You need to find a lawyer who is reliable, respects your time, is a great communicator, and knows how to involve certain objective actions. The lawyer should be able to work economically to reach the best possible outcome for you and provide you with valuable advice all throughout the process.
Use an Attorney Familiar with Your Region
One of the best ways you can ensure to win your case or generally solve an issue that you are dealing with is to get a lawyer who is familiar with your region. Though you can technically use national specialists as well, there are certain benefits of working with a local lawyer. They are more familiar with the local law and changes in the law that are happening currently. So for example, if you live in Australia, you will look for a lawyer who lives either in the same city or country region as you. If you live around Sydney for example you can lean on the experts in your area and turn to professionals such as Call Criminal Lawyers who can help you reach the best possible solutions for you and your company.
Consider the Attorney's Approach and Fit with Your Company
Speaking of the region, you should also look for a lawyer who uses an approach that fits with your company and its overall message and brand identity. Some of the factors that you should estimate and analyse in a good lawyer is their personality, style, and general approach to partnerships and teamwork. You need to pick a lawyer who will flawlessly represent your company and help you reach a solution to your problem in a way that suits your company and its policy.
Get References on the Attorney
Lastly, if you still have your doubts, you can always ask your friends or business associates to provide you with references on the attorney. That way you can get a second-hand opinion and advice on who to pick in the end.
Conclusion
All in all, picking the right lawyer for your specific case can be a bot challenging. However, if you pay attention, pick the lawyer who specialises in the category that you need, understands the laws of your region, and is a good communicator, you have nothing to worry about.
Mike is an Australian business consulting specialist. He's working with companies that outsource their IT maintenance. He often writes about technology, business and marketing and is a regular contributor on several websites.