Why Mobile App Is Important? Mobile marketing nowadays has become the easiest and best way for exploring or expanding any business, it helps the organization in expanding the customer base and making the income from the internet. With such an advanced and fast way of marketing in play, the mobile app plays an important role in major announcements to the market.
What is a mobile app? The mobile app is also generally an application or a computer program or software application designed and developed to run on a smartphone device such as a phone, tablet or TV. There are various kinds of mobile app available in the market such as business apps, finance-based apps, news-based app, social media related apps, banking apps, gaming apps, etc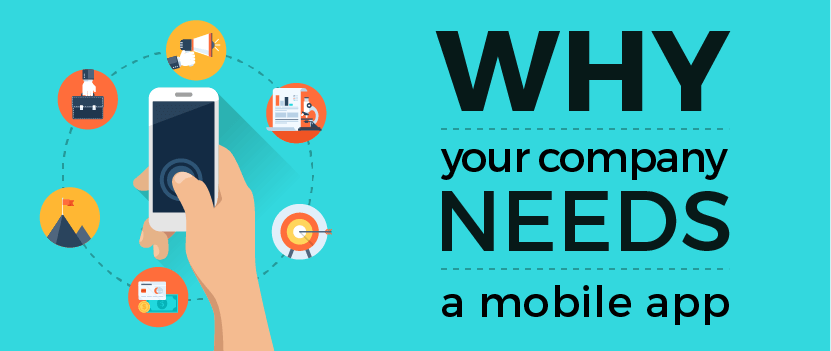 What is the use of a mobile app? The mobile app is to easy way to connect and interact with customers, making it an important tool for modern business these days. A mobile app is a modern or advanced way to do the marketing of the brand. The mobile app industry has the capacity of growing by as much as $100 billion by 2020

How mobile app is developed? There are various ways to develop app Native mobile apps, hybrid mobile apps, progressive web apps. Native mobile apps give a faster performance to the user who uses the app like for example Whatsapp, BookMyShow is famous apps developed using native technology. Hybrid Mobile app gives you less reliability compare to native technology but gives you the flexibility to look and feel of your apps across various platforms like Android, iOS, windows phone. Technical company these days prefers this technology to develop apps example Facebook, Flipkart, Amazon uses hybrid technology to develop apps Progressive web applications are built to take advantage of native mobile device features, without requiring the user to visit an app store, make a purchase and download software locally. The progressive website application may also be referred to as instant mobile apps.

The are various steps to take care before starting the development: Gather information from the market Design app idea Create a dummy copy of your app Make your app's graphic design Build your app with programming language you know (eg: JAVA, C++, Angular Js, swift) publish your app in the play store or App Store Market your app to reach the right people Improve your app with user feedback

How much time doe it take to develop a mobile app? It depends upon the various factors, like requirement, design and app complexity based on its timeline can be decided. A simple iOS app or Android app can be created in hours too. The complex app may require 3-5 months to develop. Nowadays technology has become a lot advanced even a non-programmer person can start the app development with the help of open-source tools that provide an app to drag & Drop facilities without writing a single line of code for building a user interface.


How to earn via a mobile app? Mobile app development covers a various range of ways for earning money from a using variety of methods. The most common way is granting free versions and premium versions of the app in the market.
This is an attractive way to trap or force the user what they want more from the app, and they believe that it is worth it. we've seen this with lots of gaming apps, cooking apps, and productivity apps that use the same strategy to make money from the app.
Advertising is a widely way used in the apps to make an extensive amount from the IOS app development and android mobile apps. Showing Tiny pop-ups, big pop-ups. Time breaks, etc. Mobile advertising is the most profitable application revenue model. Income from an exchange of own service is another way to make money, This type of app offers the greatest long term potential and the customer growth base for collecting and sharing data is also the way some companies do to sell their databases to third parties. The information may contain a user's email address, social media accounts, and personal preferences.

Conclusion The multi-disciplinary development team consists of analysts, designers, mobile app development, and testers that work in time-boxed iterations to implement a subset of the overall requirements, concluding with a review and demo to obtain feedback and plan for the next iteration. It usually takes 6-8 weeks